Noder
Der kræves ikke kendskab til noder eller musikteori for at lære denne sang på klaver.
Her kan du høre sangen som lyd-fil:
Baggrund
"Happy Birthday to You" blev oprindeligt komponeret i 1893 som "Good Morning to All" af Patty Smith Hill, der var en børnehagelærer og rektor i Louisville, Kentucky, og hendes ældste søster, Mildred Jane Hill, der var pianist og komponist.
Den optindelige tekst lød sådan:
Good morning to you,
Good morning to you,
Good morning, dear children,
Good morning to all.
At synge Happy Birthday Song kan faktisk få fødselsdagskagen til at smage bedre.
Ifølge en undersøgelse foretaget af forskere fra Harvard University og University of Minnesota hjælper sangen os med at nydde den.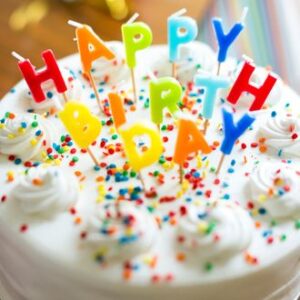 Du kan læse mere her